The Wealth Planning Process
---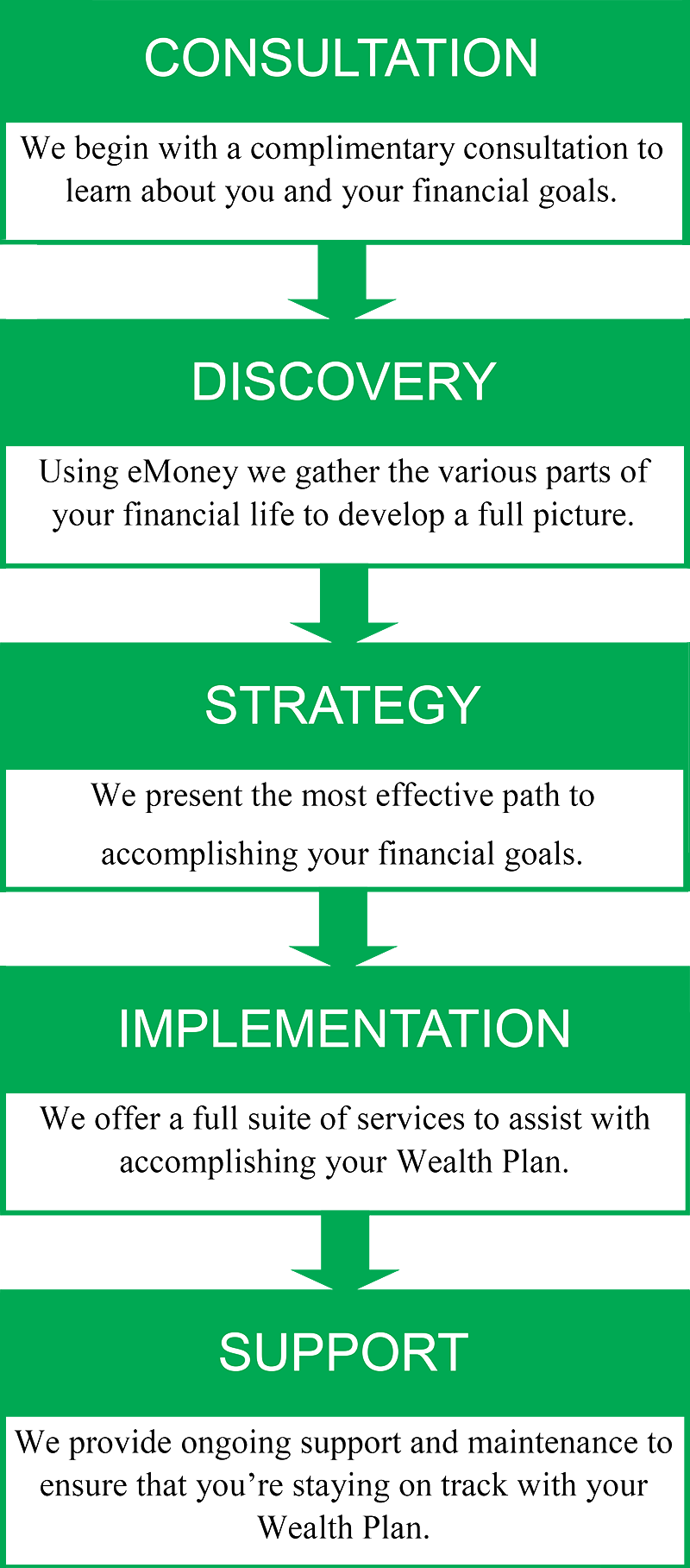 ---
---
Developing a Wealth Plan involves taking a comprehensive look at your financial picture and developing a set of goals to achieve your best financial life. The process of Wealth Planning will involve gathering information on your insurance, taxes, investments, estate plan documents, business documents, and other assets. Once this information has been gathered, a CERTIFIED FINANCIAL PLANNER™ Professional will craft a draft Wealth Plan reflecting your current circumstances and where, all things being equal, your current plan will take you. We then blend in your financial goals, questions, and concerns to show different scenarios in which different circumstances could have positive or negative effects on your financial plan, and let you decide on the course of action you think is best.
Once your Wealth Plan has been finalized, we are able and willing to assist you in implementing your plan. Some people will find that their wealth plan does not require any changes to their current financial position. Others will need to make adjustments to their investments, consolidate assets, reinvest funds, acquire insurance, and make changes to their personal business and estate plans. We are able to provide direct assistance with implementing many of these solutions and have strong relationships with other professionals such as CPAs and Attorneys who can assist you in areas we cannot.
Once your plan has been developed, we can work on an ongoing basis to ensure you're being kept on track. We make it our personal responsibility to ensure that your Wealth Plan is implemented and in force for the long haul.
---
---
"We are what we repeatedly do. Excellence, then, is not an act, but a habit."
---
---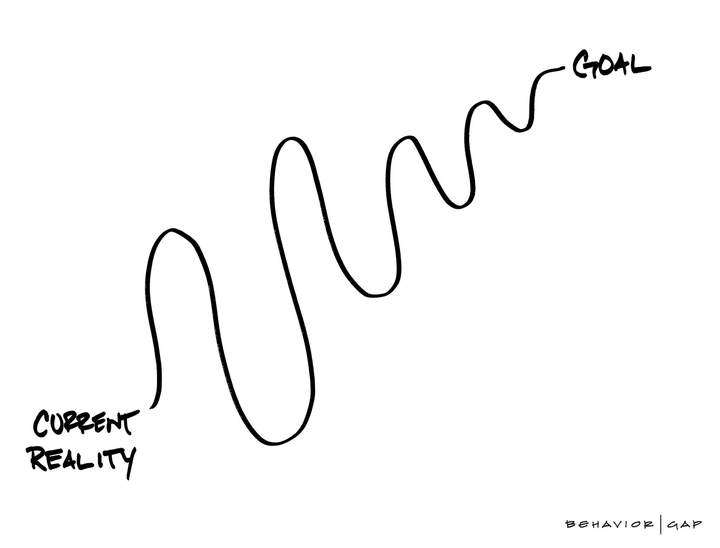 The process of both implementing and maintaining your Wealth Plan can be challenging. Not only can it be easy to get distracted in the process of keeping things on track, but any Wealth Plan relies on assumptions at the time it is created and therefore runs the risk of being overly optimistic or conservative. This wouldn't be a problem if we had crystal balls and flawless forecasts, but unfortunately no one can see the future.
As a matter of helping to ensure the success of your Wealth Plan, we recommend clients keep their plan up to date with ongoing maintenance. We offer ongoing Wealth Planning and consultation, providing quarterly check-ins and updates on your Wealth Plan, and as needed consults on more urgent issues. This ensures that you are keeping your Wealth Plan both accurate and ensuring that nothing is missed between the repeated schedule of open enrollment, tax returns, benefits changes, compensation and career changes, and all the other financial issues and complexities that arrive over the course of any year.