Gathering Your Financial Data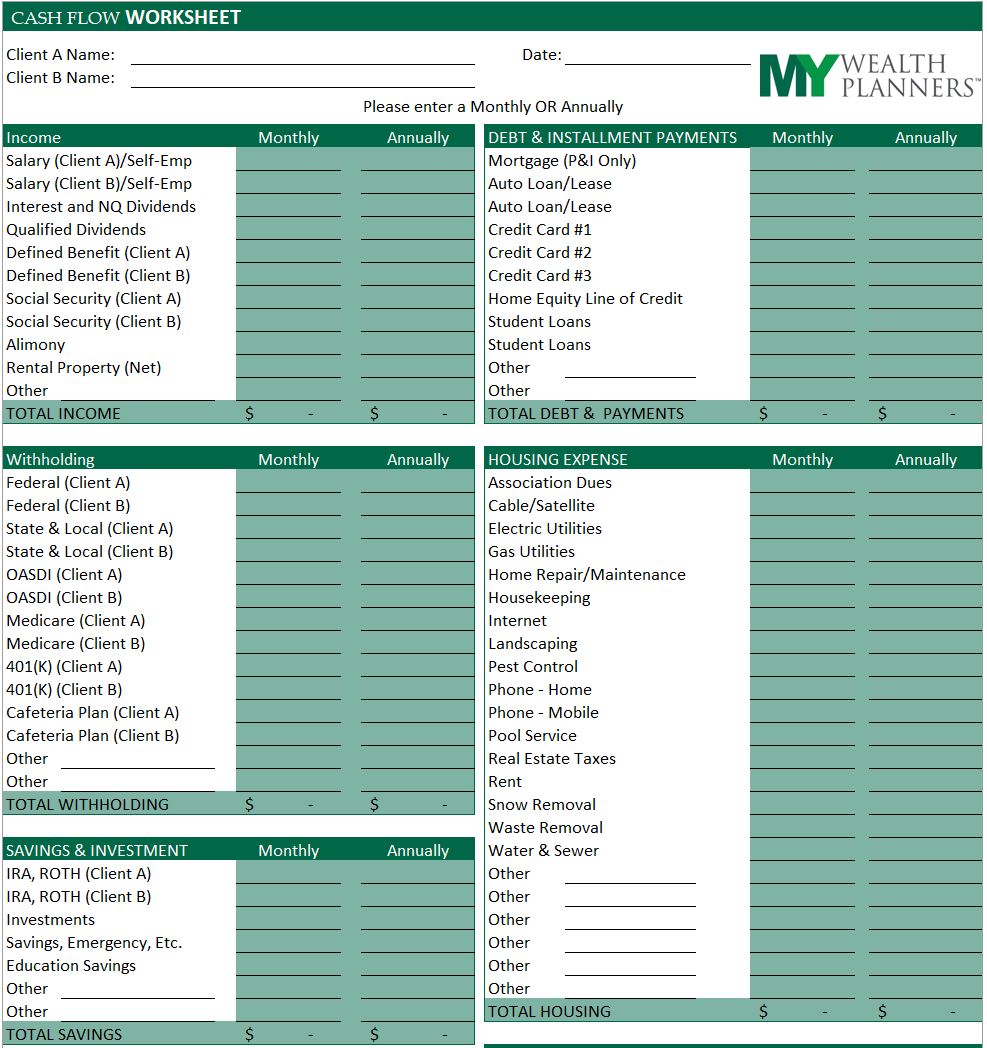 ---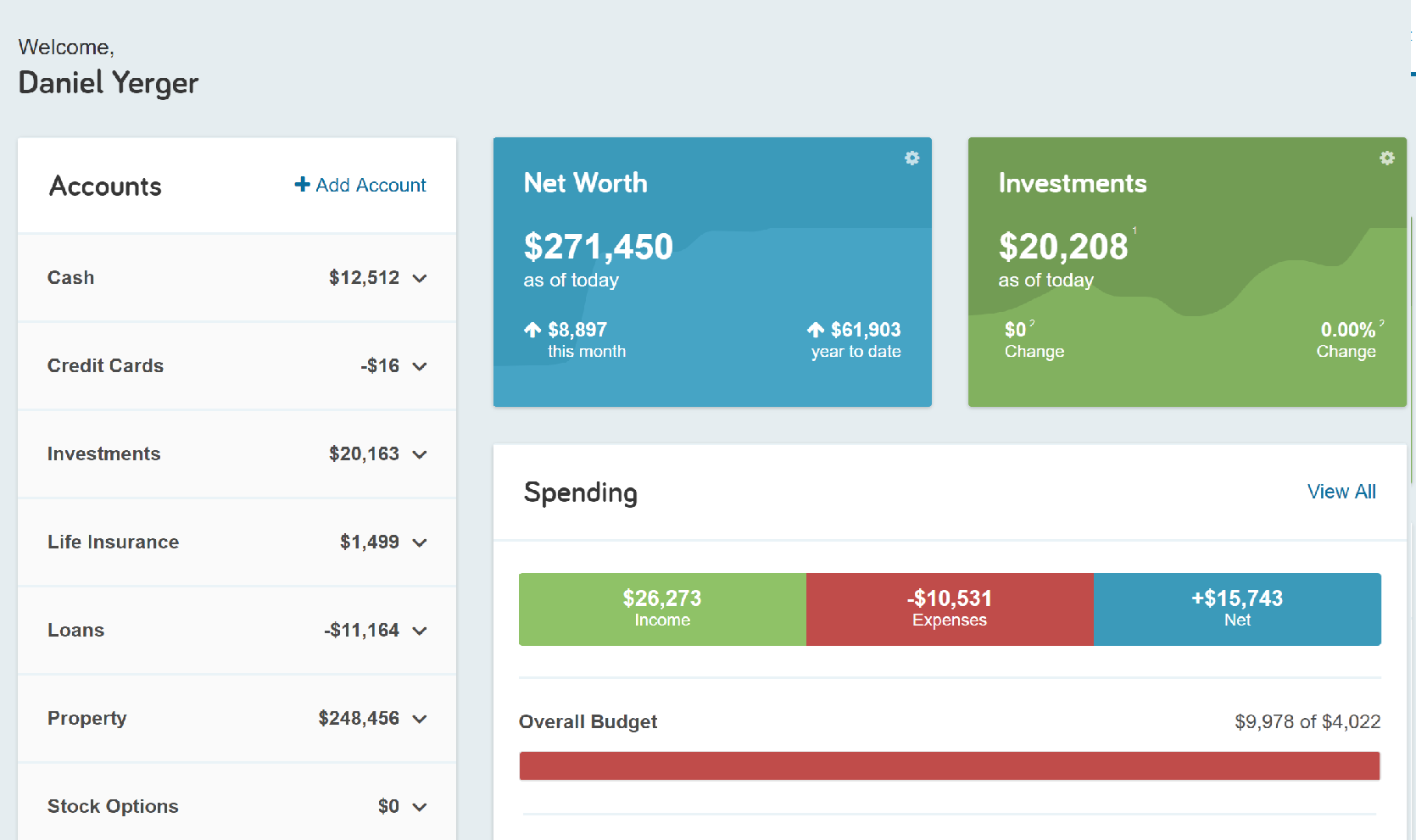 Above: Sample view of your Wealth Plan Portal
Top: Sample Cash Flow Worksheet
---
Immediately after your consultation you will be sent a link to a personal data questionnaire. Once completed, an initial account registration will be created for your Wealth Plan Portal.
Once you've completed onboarding, you will have access to your Wealth Plan Portal, and can begin to add bank, investment, loan, mortgage, and other online accounts. This data will provide live information for your Wealth Plan on an ongoing basis, ensuring that your plan is kept as up to date as possible. For documents that cannot be linked such as insurance statements, tax returns, wills, and trusts, you can go to the Vault in your Wealth Plan Portal and securely upload personal documents. This is a great resource both for the development of your Wealth Plan and for you, as the vault provides unlimited free storage for your most critical personal and financial documents. Most importantly, documents uploaded to the vault are only visible to you unless they are saved to the "Shared Documents" folder.
As you are completing the upload of your financial documents and attachment of your accounts, stop by the Organizer to complete a Risk Tolerance Questionnaire and to ensure that your entered and uploaded information is correct. Once you have completed the upload of your information, you can complete the cash flow worksheet that will be sent to you directly via email after your initial consultation. This is the final step in your financial data gathering.
---